One-On-One Legal Counsel for All of Your Men's Rights Needs
Dedicated Connecticut Divorce Attorney for Men
Defending Mens' Rights in Divorce & Family Law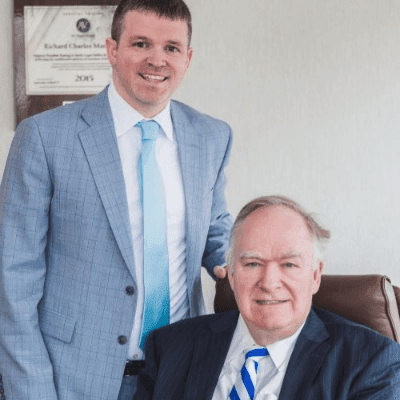 If you are divorcing your wife, then you may be facing unique challenges in regards to custody and support issues. At Goldblatt, Marquette & Rashba, PC, our Hamden men's divorce attorneys are dedicated to helping fathers and husbands who deserve the same rights as their spouses.
We have decades of experience aggressively fighting for men in the courtroom in divorce, custody, and support matters, so you can protect your relationships with your children and your fair share of the marital assets. We are ready to go the distance for you, working one-on-one with you to reach the tailored legal solutions you need and deserve.
Why Do Clients Choose Our Men's Divorce Attorney?
Serving Connecticut Since 1950
AV® Rating for Ethics & Skill
Voted Best of New Haven Living
Personalized, Compassionate Legal Support
Discover how our top-rated legal team can help defend your rights as a father in divorce. Request a consultation today!
What Are My Rights as a Father in CT?
There are many rights a father can have in the state of Connecticut. In regards to child custody and/or visitation, a father has the legal right to seek full custody if it serves as the best interests of the child. As more traditional cases have awarded mothers with primary custody, modernization of the court's values has allowed fathers to win primary as well.
Can Fathers Claim Child Support in CT?
Just like the mother, a father also has the right to seek child support as the primary custodian. The identical resources that mothers are able to utilize to gain support can be used by fathers as well.
How to Establish & Prove Paternity
Our men's rights lawyers in CT can also advise you how to obtain paternity if you are seeking joint or primary custody. Establishing paternity allows a man to prove that he is the father of the child. Keep in mind, you do not have to prove paternity if you:
Were married to your child's mother when she became pregnant with the child
Both signed a paternity form at the hospital or the Connecticut Department of Social Services
Is Connecticut a Mother State?
No, fathers and mothers have equal rights to their children in CT. This is a common misconception that many people have. Men have the same rights as women in a divorce. Children need their fathers just as much as their mothers and countless studies agree! Children need a strong father relationship and the divorce attorneys at Goldblatt, Marquette & Rashba, PC do everything possible to fight for your right to custody of your child.
Myths about Men's Rights
Myth– The Custodial Parent Can Deny Visitation
FACT – The father has a right to visitation even if the mother has sole custody. Visitation will be determined by what is in the best interest of the children. Our divorce attorneys will use their experience and savvy to get fathers the best parenting schedule possible, so they can maintain their relationships with their children, even without custody.
Myth– Men always have to pay alimony to their ex-wives.
FACT – There is no strict rule of alimony. Each case is different and is determined by a multiple of factors, like age, health, occupation, sources of income, vocational skills, employability, and more.
Myth– The court is going to rule that my hectic work schedule prevents me from having reasonable visitation time with my children.
FACT – The attorneys at Goldblatt, Marquette & Rashba, PC deal with clients with extraordinarily busy work schedules on a daily basis throughout the State of Connecticut. They are excellent at crafting detailed parental responsibility plans which meet the unique needs of fathers with busy and unusual work hours. Our divorce lawyers have the knowledge and skill to present your case to the Judge in a manner which prioritizes father's relationships with their children.
Myth– I am going to be stereotyped as "unfit" and not be able to obtain child custody
FACT – While our Hamden attorneys who represent men's rights constantly hear this accusation from the opposing party in divorce and custody cases, most of the time, it is just that – an accusation unsupported by truth and the facts. GMR provides compassionate individualized attention to each one of its clients. Understanding your unique story and presenting it to the court in the most favorable light is crucial in preventing this accusation from becoming an order of the court.
Myth– I am going to be stereotyped as a deep-pocketed husband who prioritizes his own financial needs over those of his family.
FACT – This is another common accusation that the attorneys at Goldblatt, Marquette & Rashba, PC battle on a daily basis. Do not allow the court to have this opinion of you. Contact one of our custody and divorce attorneys today to allow them to thoroughly assess your financial situation and present a case to the court which emphasizes your years of hard work and sacrifice for your family.
Schedule a Case Review with our Hamden Divorce Lawyers for Men
Don't wait until it's too late and you've lost your battle for custody and/or support. Get in touch with our men's rights attorneys at Goldblatt, Marquette & Rashba, PC so we can aggressively advocate on your behalf. Our firm has been providing effective and quality legal services for over 60 years and has been top-rated by Martindale-Hubbell®.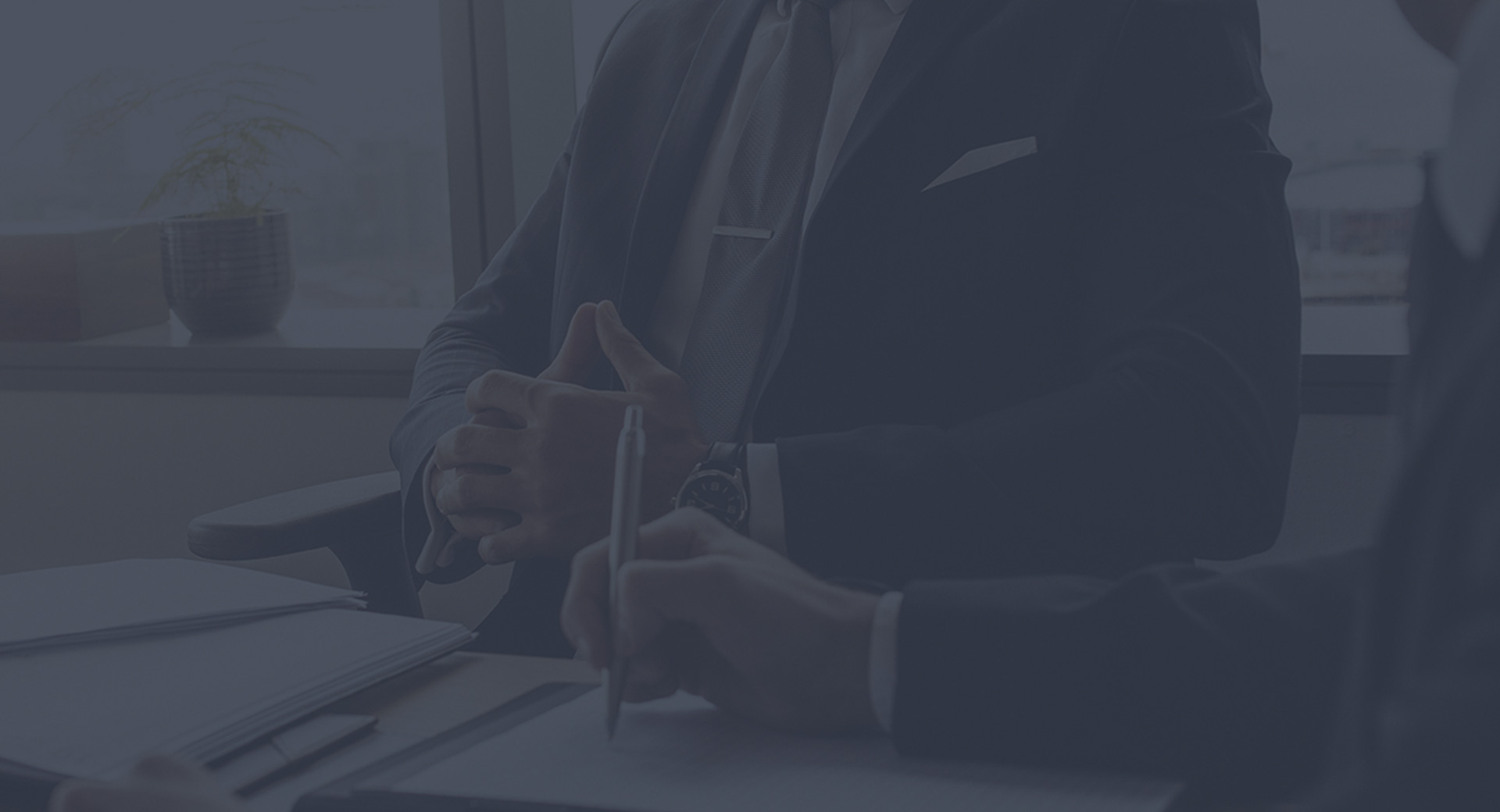 Testimonials
Our goal is to deliver compassionate, skilled advocacy, and it shows.
At Goldblatt, Marquette & Rashba, PC, your satisfaction is our priority! See for yourself what our clients have to say about working with us.
The communication process and access to Rob was probably most impressive service I've ever had

I worked with Atty Sheehan through a very difficult family proceeding. My first contact with the practice was with attorney ...

Jenine Daly

I would recommend to any business owner needing legal assistance.

Attorney Marquette has represented my company for over 25 years handling many different legal matters and has always come ...

Craig Mann, Ralph Mann & Sins, Inc.

I would highly recommend him

Attorney Marquette handles cases in a very understanding, professional manner. His experience and knowledge is best-in-class. ...

Kelly Zimmermann

Very knowledgeable, dedicated, and honest!

I have had the pleasure of knowing Richard Marquette for many years and he has helped me with all legal matters both personal ...

Tony Civitella

10/10 would recommend.

I was represented by Attorney Marquette who diligently worked with me during my custody case for my children. His unrelenting ...

Edward Ortiz

He was respectful and communicated efficiently

Attorney Marquette was diligent in representing my parents in the sale of a commercial building. There were issues that arose ...

Dino Chirp

And in the end, we got a fantastic judgement.

Going through a divorce can be a stressful event. This is especially true when there are false accusations leveled against ...

Sebastian Fama

I would not hesitate to call on this highly experienced attorney to handle any future legal issue that may arise.

Attorney Marquette has represented myself and family members in a number of legal matters. He is a consummate professional; ...

Robert O'Brien