Alimony Lawyer in Connecticut
Hamden Spousal Support Lawyer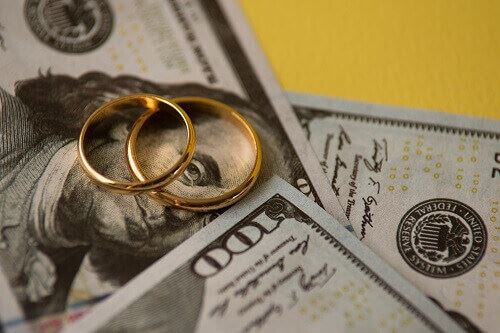 Whether you are hoping to receive spousal support or believe you may be the one paying, alimony is often a complex issue for many divorcing couples. The court considers a number of different factors before making their decision and the outcome can affect you for years. To ensure that you receive, or pay, a fair amount of alimony, retain a Hamden lawyer from Goldblatt, Marquette & Rashba, PC We have more than 60 years of combined experience and can effectively further your best interests in court.
How is alimony calculated and awarded?
Connecticut upholds alimony laws to maintain financial equality even after a divorce. Temporary alimony, also called pendente lite, can only be awarded before a divorce. In this case, one spouse pays the other a certain amount of money each month for a set length of time. While permanent alimony is an option, it is becoming increasingly rare in today's day and age.
Before awarding alimony, the court takes the following factors into consideration:
The length of the marriage
The age and health of each spouse
The existence of any minor children
The needs of each spouse
The incomes of the parties
Causes of the Dissolution
The financial contributions made by each spouse during the marriage
Can Alimony Be Modified?
Similar to other family court orders, alimony awards can be modified by the court. Before making a modification, the court usually evaluates:
Whether a significant change in circumstances occurred, such as a new job or remarriage.

In the case of a remarriage, alimony payments may be terminated.

If the payer experienced an accident or event that led to them being physically or mentally incapacitated.
Is Alimony Taxable?
If you filed for your divorce on or after January 1, 2019, you'll no longer be eligible for tax deductions on your alimony payments. For those who are receiving the payments, they will not be required by law to pay taxes on them.
New Haven Alimony Lawyers Defending Your Rights
When money is involved, there is always the possibility that conflict will arise. It can be difficult to fight for what you deserve on your own, but with our firm on your side, you no longer have to. We are here to do the heavy lifting for you and always prioritize the needs of our clients. There is a lot at stake when an alimony award is on the line – why take chances? Contact us today!
Related Reading: https://www.lawattorneyct.com/legal-blog/2017/july/the-basics-of-alimony-laws-in-connecticut/
Call Goldblatt, Marquette & Rashba, PCat (203) 687-4050 or use our online contact form to request an initial case evaluation.