ROBERT SHEEHAN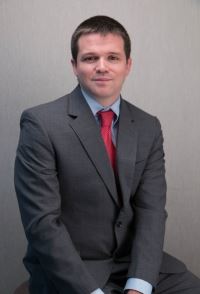 Attorney Robert Sheehan graduated cum laude from the Quinnipiac University School of Law in 2012. Prior to law school, Attorney Sheehan graduated from the University of Connecticut in 2008.
Before joining Marquette, Piscatelli, & Sheehan, Attorney Sheehan gained valuable experience as a Sappern Fellow in New Haven Superior Court. He also was an intern for the Office of the Chief State's Attorney and the Judiciary Committee of the Connecticut General Assembly.
Attorney Sheehan focuses his practice on family law. He has experience in all facets of family law including divorce and custody matters. He also has various experience in criminal, civil, housing and probate matters.

Rob was born and raised in Cheshire, CT and enjoys participating in the community. He head coached a Cheshire Boys Travel Basketball team for four years while he was completing law school. He also was an assistant coach during high school.