Connecticut Child Custody Lawyer
Taking a Stand for Your Custody Rights:
(203) 687-4050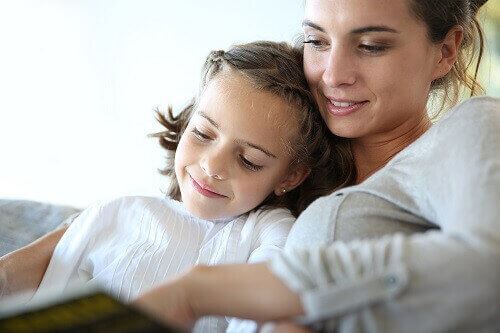 While custody orders in Connecticut are based on the best interests of the child, many parents who go without legal representation are often unhappy with the final outcome. Your rights matter and shouldn't be disregarded by an indifferent judge. At Goldblatt, Marquette & Rashba, P.C., our main priority is securing favorable results on your behalf.
We have represented hundreds of individuals and families going through similar events. Our experience in custody matters is unparalleled and could be the advantage your case needs. Protect your relationship with your child – contact a Hamden child custody attorney from our award-winning firm.
How Is Custody Awarded in Connecticut?
There are two forms of child custody: legal and physical. Legal refers to the parents' ability to make decisions for their child, while physical determines which parent the child lives with. A court can award joint or sole custody based on the circumstances.
The court considers the following factors before awarding custody:
The stability of each parent's home
The child's relationship with both parents
Needs of the child
Each parent's ability to be involved in the child's life
The parents' wishes for custody
The financial resources of each parent
If one parent is given more significant custody rights, the other parent will typically receive visitation rights. This means that they are allowed to visit the child on specific days and for predetermined amounts of time. Because family dynamics are always changing, custody orders can be modified under the supervision and discretion of the court.
Requirements for "Move Away" Cases
In some cases, or one both parents may look to move away with their children. In order for a parent to legally move away with their child, they must receive either permission from the other parent, or court approval. For the courts to approve a custody modification for relocation, the parent must fulfill three requirements as dictated by the state.
A parent must be able to show the following:
The relocation is for a legitimate purpose
The location chosen is reasonable to fulfill this purpose
The move aligns with the best interests of the child
The court will make their decision based on the impact that the move will have on the existing parenting plan and the quality of the relationship between the child and each parent. Additionally, the economic benefits and consequences of a move will also be considered. These scenarios can quickly turn into complex ordeals, making it extremely important that a parent retain trusted legal help in the event that relocation is desired.
What Is Shared Parenting?
Shared parenting means that both parents share custody of their child. This can work out in many ways, but usually means the children move back and forth between the homes of each parent. Perhaps living with one parent one week and the other parent on the next, or with one parent on weekdays and the other parent on the weekends.
The relationship between you and your co-parent also has a lot to do with what parenting plan would work best for you. While it is important to put your differences aside for the sake of your child, that is easier said than done. If you and your co-parent are able to discuss your children's welfare without argument, co-parenting could be very doable.
Are Your Rights Protected?
You can never be too prepared when a custody decision is at hand. The last thing you want is to lose the precious connection you and your child share. With Goldblatt, Marquette & Rashba, P.C. on your side, you can have confidence in what the future holds. We take an aggressive stand for our clients and never stop fighting for what they deserve.
If you need legal representation, get in touch with our Connecticut child custody lawyers at (203) 687-4050 today.