One-On-One Legal Counsel for All of Your Divorce Needs
How to File for a Connecticut Divorce
Our Lawyers Can Help You in Filing For Divorce in CT
Making the decision to get a divorce is never easy and the process of actually filing can be even more complicated. From child custody to spousal support, there is a lot to consider. Fortunately, you can breathe easy when you retain a high-caliber firm like ours. As Hamden, CT divorce lawyers, we are known for providing each client with exceptional legal assistance all while working hard to achieve a favorable resolution.
We have handled hundreds of cases and are intimately acquainted with the family law system in Connecticut. We can use this knowledge to drive your divorce toward a satisfactory outcome. The life you've always wanted begins at Goldblatt, Marquette & Rashba, PC.
Looking to file for divorce in Connecticut? Call our Hamden lawyers today to request your initial consultation.
How long does divorce take in CT?
From the time that divorce papers are served to when the divorce is granted, the entire process can take a minimum of four months. Depending on the issues at stake, things may take much longer. The most common issues that must be resolved in a divorce include:
What are the grounds for divorce in Connecticut?
Connecticut is a no-fault divorce state, which means that simply claiming that the marriage is irretrievably broken can be enough to file. However, if marital misconduct contributed to the end of the marriage, couples do have the option to request a fault-based divorce.
Fault-based grounds for divorce in Connecticut include:
Adultery
At least a seven-year absence from the marriage with no communication
Alcohol or drug addiction
Fraudulent contract
Imprisonment
Intolerable cruelty
Mental illness that has kept the spouse in an institution for a minimum of five years within the last six years; and/or
Willful desertion for at least 12 months with a total neglect of duty
No-fault divorce is typically less expensive, requires less time in court, and allows the couple to maintain a civil relationship. When filing for a fault-based divorce in Connecticut, the petitioning spouse must be able to provide specific evidence that the other spouse's misconduct caused the relationship to fail.
Is there a CT divorce waiting period?
In order to file for divorce, one spouse must have lived in Connecticut for the past 12 months.
Connecticut courts impose a mandatory 90-day waiting period from the time of filing to the time you can officially be divorced.
During this period, the parties exchange financial documents such as pay stubs, bank account information, and retirement account statements, and file Pendente Lite motions. If you and your spouse agree on all issues, you may request to have the 90-day waiting period waived.
Is CT a 50/50 Divorce State?
Connecticut is not a simple 50/50 divorce. Instead, the judge uses state law, which allows the judge to split the property in a matter that they deem "fair." It is significant to note that the term "property" is broad.
What are Pendente Lite motions?
Pendente Lite motions are motions filed before final judgment which petition the court to enter temporary orders during the pendency of the divorce process.
Examples of pendente lite motions include:
temporary child support and alimony;
exclusive possession of the marital home; and,
orders for a temporary parenting plan.
Aggressively pursuing pendente lite orders up front can be crucial in establishing your rights from the outset of the case. Our divorce lawyers in New Haven, CT can help you with this process, from beginning to end.
Do You Have to go to Court for a Divorce?
In Connecticut, the need to go to court for a divorce can vary based on the specific circumstances of the case. While court appearances are common in divorce proceedings, they might not always be required, especially if the divorce is uncontested.
For uncontested divorces, where both spouses agree on key issues such as property division, alimony, child custody, and support, it is possible to avoid a traditional courtroom trial. Instead, the couple can work together to draft a comprehensive settlement agreement outlining the terms of the divorce. This agreement is submitted to the court, and if the judge finds it fair and reasonable, they may grant the divorce without the need for a formal court appearance. However, a brief court hearing might still be necessary to finalize the divorce and ensure legal compliance.
For contested divorces, where disagreements exist, court appearances are more likely. The court will be involved in resolving the disputed matters, which could involve hearings, mediation sessions, and potentially a trial. Each party presents their case, and the judge makes decisions based on the evidence presented.
It's important to note that even in uncontested divorces, legal procedures must be followed, and certain court-related tasks, such as filing documents and attending a final hearing, may be necessary. Consulting with an experienced divorce attorney in Connecticut is advisable to understand the specific requirements for your situation and to ensure that your rights and interests are protected throughout the divorce process, whether or not court appearances are involved. Give us a call at (203) 687-4050 or contact us online today.
What are the alternatives to divorce in CT?
In Connecticut, there are a few alternatives to divorce court. Couples may pursue arbitration or mediation if they wish to resolve things outside of court. If you want to pursue one of these alternate methods, then please contact our firm to find out which option is best for you.
We are able to provide mediation/arbitration services in addition to divorce representation. At the end of the day, it comes down to what is best for you and your family; we will help you navigate through whatever process right for you.
Get Help from Our Top-Rated CT Family Law Firm
We are prepared to stand by your side throughout your divorce, no matter how long it may take. As a team committed to your best interests, you can have confidence in the representation we provide. Our attorneys serve both Hamden and New Haven, CT.
Don't go through the divorce process alone. Schedule your consultation to speak with our lawyers from Goldblatt, Marquette & Rashba, PC today!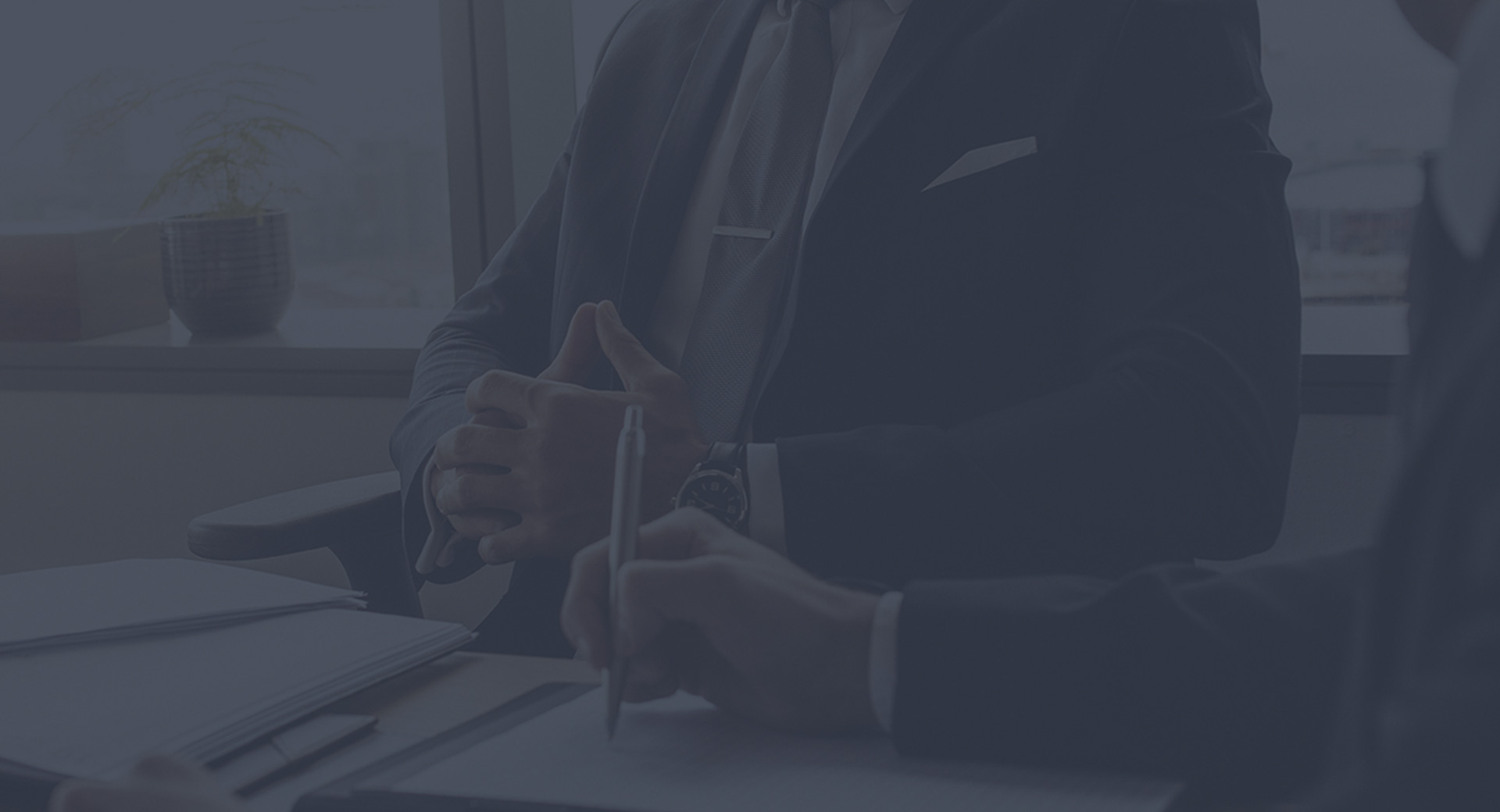 Testimonials
Our goal is to deliver compassionate, skilled advocacy, and it shows.
The communication process and access to Rob was probably most impressive service I've ever had

I worked with Atty Sheehan through a very difficult family proceeding. My first contact with the practice was with attorney ...

Jenine Daly

I would recommend to any business owner needing legal assistance.

Attorney Marquette has represented my company for over 25 years handling many different legal matters and has always come ...

Craig Mann, Ralph Mann & Sins, Inc.

I would highly recommend him

Attorney Marquette handles cases in a very understanding, professional manner. His experience and knowledge is best-in-class. ...

Kelly Zimmermann

Very knowledgeable, dedicated, and honest!

I have had the pleasure of knowing Richard Marquette for many years and he has helped me with all legal matters both personal ...

Tony Civitella

10/10 would recommend.

I was represented by Attorney Marquette who diligently worked with me during my custody case for my children. His unrelenting ...

Edward Ortiz

He was respectful and communicated efficiently

Attorney Marquette was diligent in representing my parents in the sale of a commercial building. There were issues that arose ...

Dino Chirp

And in the end, we got a fantastic judgement.

Going through a divorce can be a stressful event. This is especially true when there are false accusations leveled against ...

Sebastian Fama

I would not hesitate to call on this highly experienced attorney to handle any future legal issue that may arise.

Attorney Marquette has represented myself and family members in a number of legal matters. He is a consummate professional; ...

Robert O'Brien