Goldblatt, Marquette & Rashba, PC
Award-Winning Divorce Representation in Hamden, CT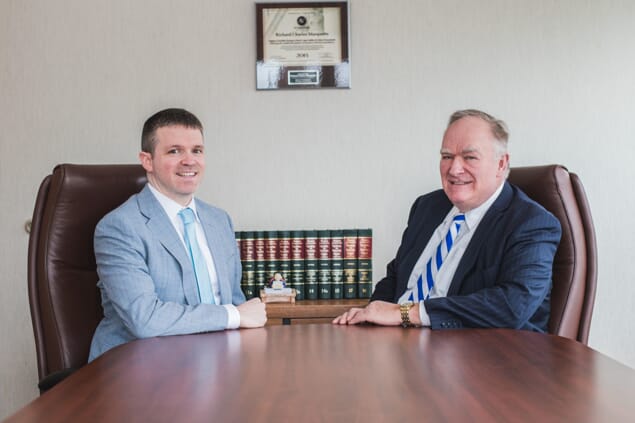 Founded in 1950, our firm is built on a long legacy of integrity and commitment. We are a team of attorneys who know how important it is to consistently deliver the best possible legal assistance. No matter what our clients are facing, they can have confidence in the level of representation we offer.
We are proud to say that Goldblatt, Marquette & Rashba, PC was named Best of New Haven Living in both 2013 and 2014. Our trusted reputation as Hamden divorce attorneys is unquestionable and has only grown stronger over the years. We take great pride in the way that we are able to shape the lives of our clients for the better.
Backed by 60 Years of Experience & Counting
Goldblatt, Marquette & Rashba, PC was originally founded by Harvard Law School graduate Morris Gamm. As an accomplished attorney, he set the standard for those who would later follow in his footsteps. Today, Attorney Richard C. Marquette leads our team and has been practicing law for over 25 years.
Our firm provides comprehensive legal assistance for all of the following:
Bankruptcy
Small businesses
Corporate transactions
Real estate
Wills & trusts
When clients are experiencing potentially life-changing legal matters, we know how important it is to resolve their concerns with speed and accuracy. Our Connecticut family law firm places a high priority on understanding where our clients are coming from and creating goals to get them to where they would ultimately like to be.
Protect Your Rights with Our Talented Attorneys!
When you retain Goldblatt, Marquette & Rashba, PC, to represent you in any legal matter, you not only retain one of Connecticut's legal pillars, but you can be secure in the knowledge that you have a successful law firm on your side every step of the way.