THOMAS J. PISCATELLI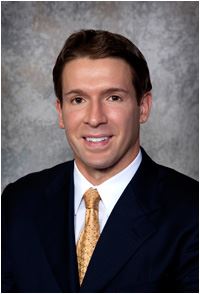 Attorney Thomas J. Piscatelli focuses his practice on divorce and family law. He aggressively approaches legal issues with knowledge and dedication, both inside and outside of the courtroom.
Attorney Piscatelli works one-on-one with his clients to understand the unique needs of each case, and develops an effective and specific legal strategy tailored to every single situation. He displays a tireless work ethic in fighting for the best outcome for his clients, and takes special pride in a speedy response time. Attorney Piscatelli never backs down from a challenge. Although he achieves success negotiating on behalf of his clients, Attorney Piscatelli also believes that being prepared for trial, and willing to go to trial, is the best way to achieve a successful outcome in divorce and family law cases.

Attorney Piscatelli travels throughout Connecticut courthouses for his family law practice, and has tried divorce and custody cases at nearly every superior courthouse in the State. He handles everything from amicable and simple divorces completed within a few months, to complex cases and lengthy trials complete with business valuations, child psychiatrists, and expert witnesses. Attorney Piscatelli is also a certified Guardian ad Litem in which he protects the rights and interests of minor children involved in various legal matters throughout Connecticut. Attorney Piscatelli has an extensive background in criminal, probate, and civil cases, and carries that knowledge to the complex, and all-encompassing realm of divorce and family law.
Originally from suburban Boston, Attorney Piscatelli obtained his undergraduate degree from Stonehill College where he graduated cum laude, and was a member of the baseball team. He obtained his Juris Doctorate from Quinnipiac University School of Law. While in law school, Attorney Piscatelli was a Distinguished Academic Scholar, recipient of the Sappern Fellowship, and worked as a Judge's clerk in both the New Haven and Fairfield Superior Courts. Currently, Attorney Piscatelli resides in the Connecticut shoreline with his Wife and daughter.
Thomas' Practice Areas:
Family Law
Litigation
Personal Injury
Bankruptcy
Business Law
Real Estate
Estate Planning
Debt Collection Services