THOMAS J. PISCATELLI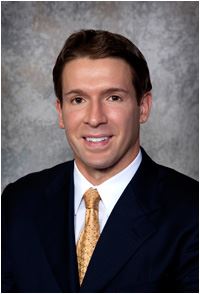 Attorney Thomas J. Piscatelli obtained his undergraduate degree from Stonehill College in Easton, Massachusetts where he graduated cum laude with a major in history and journalism and was a member of the baseball team. He obtained his Juris Doctorate from Quinnipiac University School of Law in Hamden, Connecticut. While in law school, Attorney Piscatelli was a Distinguished Academic Scholar, recipient of the Sappern Fellowship, and worked as a clerk in both the New Haven and Fairfield Superior Courts.
Attorney Piscatelli provides top quality legal representation in all areas of family law and divorce. He aggressively approaches legal issues with knowledge and dedication while providing clients with individual attention and compassionate representation. Attorney Piscatelli prides himself in working one

on one with each of his clients to understand the unique needs of each family and develop an effective legal strategy specific to each case. He displays a tireless work ethic in fighting for the best outcome for his clients.
Attorney Piscatelli is also a certified Guardian ad Litem in which he protects the rights and interests of minor children involved in various legal matters throughout the State. Ninety percent of Attorney Piscatelli's practice is devoted to litigation.
Thomas' Practice Areas:
Family Law
Litigation
Personal Injury
Bankruptcy
Business Law
Real Estate
Estate Planning
Debt Collection Services
In addition to his work in family court, Attorney Piscatelli is a special public defender handling criminal defense cases and post-conviction habeas corpus proceedings with the same passion and dedication he provides to his family clients. He is also appointed by the State as committee in foreclosure actions in New Haven.
Attorney Piscatelli is a member of the Connecticut and New Haven Bar Associations, and is admitted to practice in the United States District Court for the District of Connecticut. He has represented clients before superior, criminal, and juvenile courts throughout Connecticut. Tom has been a resident of Hamden, Connecticut for eight years.